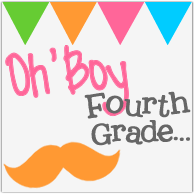 I'm back from NOblogEMBER with Farley's Currently Link Up!
I feel like the Currently design for this month is perfect to get me in the holiday groove! Great job Faith! She is a Fabulous First Grade teacher too! (Yes, I am fabulous...after a cup of coffee).
The best way to spend December 1st:
LISTENING to some Christmas tunes on Pandora! I admit I can only do this in short bursts or I burn out quickly. I was shocked when the local Mexican restaurant I went to for dinner last night was JAMMIN to the Christmas tunes. It made my queso taste funny.
LOVING the smells of Christmas. I'm currently enjoying a special gift from a Secret Pal Parent at school. Anthropolgie makes some lovely winter scents!
I'm also in love with these holiday themed products I'll be using in my classroom this month! There are several more I'll share later this week (once I have pictures of student work to share).
http://www.teacherspayteachers.com/Product/Holiday-Word-Problems-from-the-North-Pole-440167
http://www.teacherspayteachers.com/Product/Gingerbread-Goodies-Literacy-Activities-1002168
Trying not to THINK too much about how little I accomplished on my School To-Do list during the break. I enjoyed time with my family instead. :)
I'm WANTING some yummy chicken soup from Carrabbas. All that Thanksgiving gobbling plus bad road trip food yesterday has left me feeling bleh.
I'm NEEDING to clean my truck inside and out. It smells like old coffee and Schnauzer. Yuck.
At least I'm not driving around with a nativity scene in the front seat!
My favorite holiday tradition is making and decorating Christmas sugar cookies. TOOO sweet. I also enjoy the random family photographs we take. This lil gem is from 2009. Nice candy cane pipe lil brother. Wish those jeans still fit. #fluffygirlproblems
What are you up to Currently?
Do you have a favorite candle scent for the holidays?