Heeelloooooo Everybody (Imagine that in a sad attempt at a British Accent)!
I'm blogging because it is a NEW MONTH. Can you believe it!? February 2014...Ok we are still 54 minutes away, but who's counting?
February 1st means it is time for Oh Boy's CURRENTLY Post!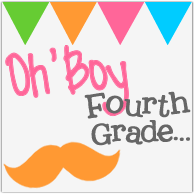 When I read my friend and former school is doing yoga Fridays, I cried a few more tears into my #imisssanantonio bucket and wished I could take a bullet train there each week! Wouldn't that be amazing? If we could all high-speed-rail it to see all our buddies around the USA? Berkley would be #2 on my list to see you KW!
You see, I get all weepy when I think of my lovelies I used to teach with. There are so many of you all over the place. I seriously need to STOP MOVING!!!! Well, after I move to Argentina. Then I can stop moving. Or Hawaii...I don't know. Somewhere with a better beach please!
Ok, back to what I'm up to Currently.
Listening: I don't know if I've confessed here on the blog, but I am a big YouTube vlog fan. I love watching Make-up channels on YouTube and to go ahead and out one of my truths, I LOVE me some PewDiePie (minus his excessive use of some pretty serious potty language). I don't know what it is other than his hilarious accent that makes me check the channel when I'm bored. I personally have no interest in playing any video game besides Wii Just Dance, but the commentary with his posts cracks me up. I guess deep down inside I'm a 14 y.o. weirdo who likes computer games.
Loving: In a (fruitless) effort to kill the cold I felt coming on yesterday, I started downing hot water with lemon, ginger, cinnamon, and honey. It tastes SO DANG GOOD. I've probably eroded (is that the term?) all the enamel off my teeth after having about 6 cups and going through a bag of DELICIOUS Meyer lemons. It didn't beat the cold but it did beat my morning cup of joe today!
Thinking: WHY THE HECK am I sick again? Oh wait- I know! That kid who came to school on Monday running a fever and went home only to show back up on Wednesday still looking like death and running a fever and possibly sportin some strep coughed and snotted all over me and my classroom...(end rant). PEOPLE!!! Stand up for parent's right to stay home with their SICK children (trying to be supportive here) because if you don't people like me get sick and then can't come to work and teach your SICK children. And I actually like going to work and teaching your children. They are a pretty cool group. I'd post an adorable picture of them dancing in their Christmas Jammies to Koo Koo Kanga Roo but someone might complain! But really, they can dance (and read, write, add, subtract...mostly)!
Wanting: I want to DO something for Spring Break this year. I've went to Oklahoma over the past few years, but this year my family's SB isn't during the same week so I say the Sherms and I should buy a tent and go campin' or something earthy. lol Or go to the mall.
Needing: I feel like 2014 could improve if it didn't involve dirty laundry or dirty dishes. Grading some papers couldn't hurt either!
Truth: Listen up Teacher Barbies and Planner Addicts. I am in love with my new Frixion Pilot pens! These are erasable, but the colors have a pretty nice pop to them as well.
I use the bright pink for bible study and my planner, the orange for grading, and purple for entering grades in the gradebook! LOVE me some pens!
Fib: I don't put sugar in my coffee. I like it black (like my eyeliner!;)
Hugs to you for the Month of Love! What are you up to Currently?